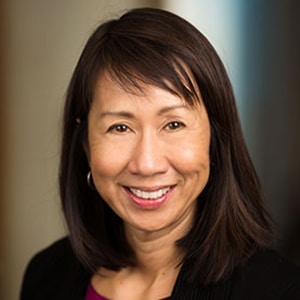 A Passion for Orthodontics
As an orthodontist, it's my mission to provide the highest-quality orthodontic care available, combined with exceptional, personal service to each of my patients. I love creating healthy and beautiful smiles that improve the lives of people who've become my friends.
By combining the latest technologies and treatment methodologies, along with an eye for each person's unique aesthetics, I craft individual treatment plans for my patients. This ensures the most amazing results for each person, with healthy, straight teeth, great oral health, and an increase in confidence and self-esteem.
It's a pleasure to watch each patient transform as they move through the treatment process. As they begin to see the changes in their smile, they start to open up, talking and laughing more freely and no longer hiding their smiles. I know the care I provide means a healthier, happier life for my patients. That's an amazing feeling.
Education and Continuing Education
Bachelor of Science in Biological Sciences with Honors, Stanford University
Doctorate of Dental Medicine, Summa Cum Laude, Harvard University
Masters in Public Health in Health Policy and Management International Policy, Harvard University
Master of Science in Dentistry and Certificate in Orthodontics, University of Washington
I'm a believer in continuing education: as a professional, it's essential I remain current on developments in our field, so I can deliver the best care to my patients. By participating in courses and seminars, attending conferences, and staying abreast of the latest research findings, I'm able to continually exceed my patients' expectations.
I'm also a clinical professor at the University of California at San Francisco, in the Department of Orofacial Sciences, sharing my knowledge and skills with the orthodontic residents.
Professional Affiliations
American Association of Orthodontists
American Dental Association
Pacific Coast Society of Orthodontists
California State Society of Orthodontists
California Dental Association
Southern Alameda County Dental Society
Component Liaison for New Members, Pacific Coast Society of Orthodontists
Editorial Board, American Journal of Orthodontics and Dentofacial Orthopedics
Editorial Board, Angle Orthodontist
Personal Life
The Bay Area is home to me. It's a pleasure to be raising my spirited young daughter, Natalie, here. We love experiencing and exploring all the activities and culture the area offers. We enjoy traveling, and adventuring in the outdoors.